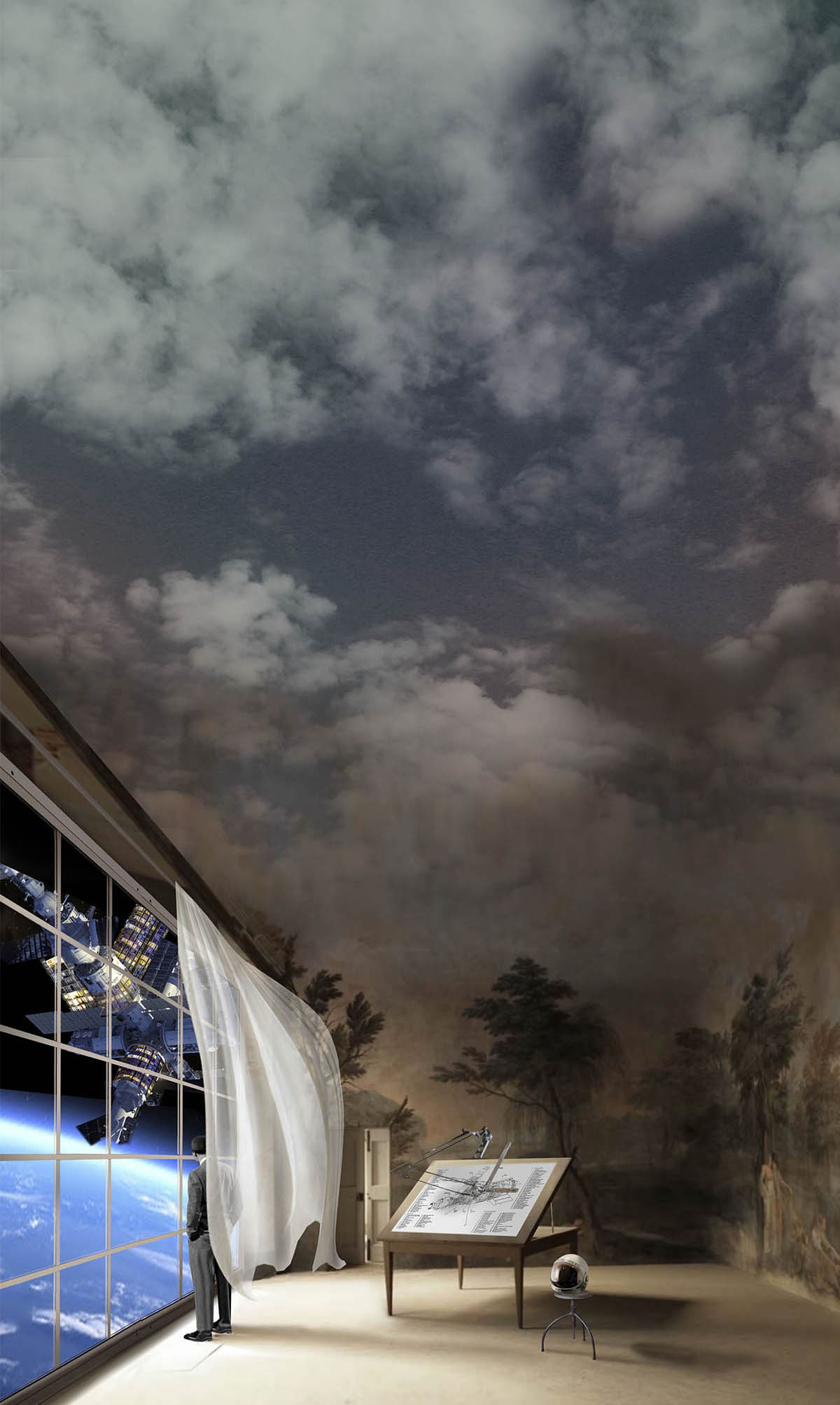 AN ARCHITECT
Digital collage
Print on a metal sheet 80×56.5cm
2017
A vision of an architecture office in the future. The collage includes popular and historical cultural elements- for example – a picture of Earth from space, an architect from a film "Fountainhead" (1943) novel by Russian-Jewish writer Ayn Rand, classical paintings, a space station and more.
The artwork is nominated for The Royal Institute of British Architects and Norman Foster Scholarship 2017.
Directions of observation:
The European Space Research and Technology Centre, Norwegian Polar Institute, The European Organization for Nuclear Research, Svalbard Science Centre
Many thanks to:
Giulio Antonutto (ARUP Associate Director), Professor Harry Charrington (Head of Department of Architecture, University of Westminster), Darren Deane (MArch Course Leader, University of Westminster), artist Dzintars Zilgalvis, tutor Richard Difford, Rachel Prance Beresford (Foster + Partners), ARUP Advanced Technology Team, Faculty of Architecture and Built Environment – University of Westminster.